Capital of a column from the audience hall of the palace of Darius I, Susa, c. 510 B.C.E., Achaemenid, Tell of the Apadana, Susa, Iran (Louvre) Speakers: Dr. Steven Zucker & Dr. Beth Harris. Created by Steven Zucker and Beth Harris.
The Cyrus Cylinder is one of the most famous objects to have survived from the ancient world. It was inscribed in Babylonian cuneiform on the orders of Persian King Cyrus the Great (559-530 B.C.E.) after he captured Babylon in 539 B.C.E. It was found in Babylon in modern Iraq in 1879 during a British Museum e...
Read Full Post »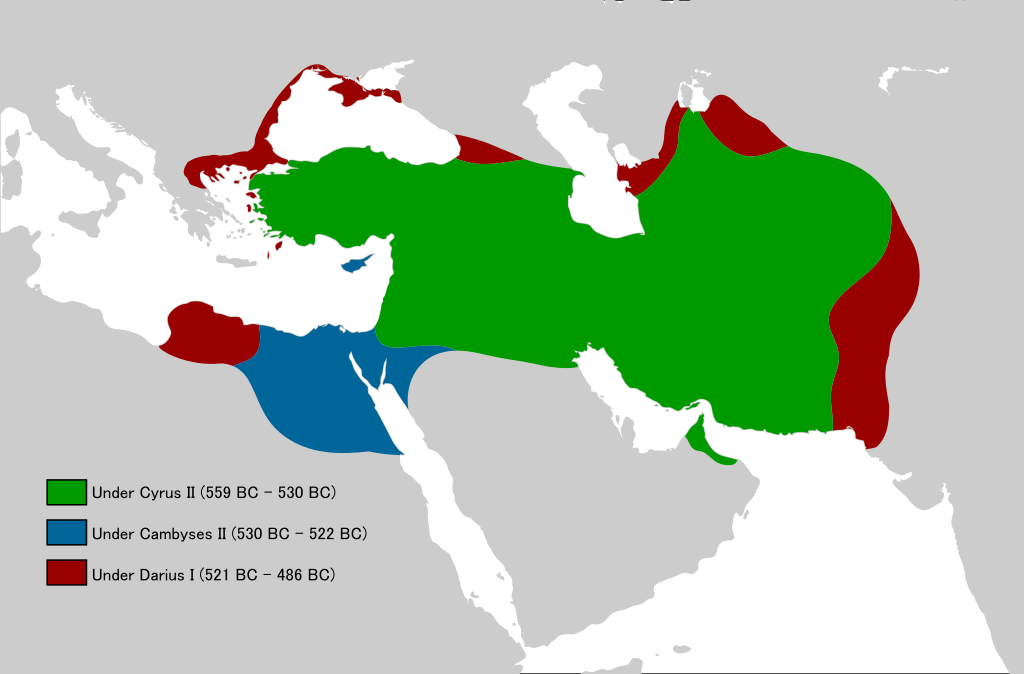 Growth of the Achaemenid Empire under different kings
By the early fifth century B.C.E. the Achaemenid (Persian) Empire ruled an estimated 44% of the human population of planet Earth. Through regional administrators the Persian kings controlled a vast territory which they constantly sought to expand. Famous for monumental architecture, Persian kings establishe...
Read Full Post »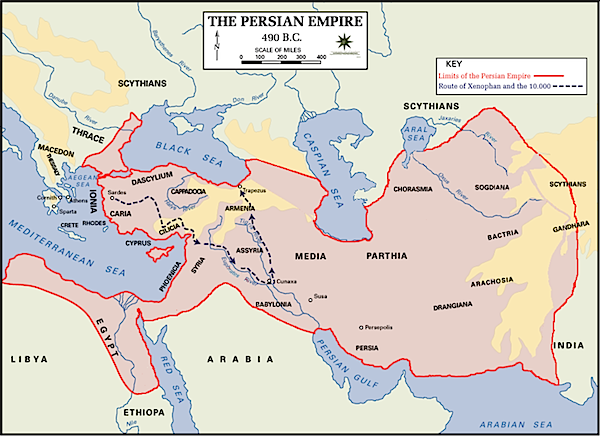 The Persian Empire, 490 B.C.E.
The heart of ancient Persia is in what is now southwest Iran, in the region called the Fars. In the second half of the 6th century B.C.E., the Persians (also called the Achaemenids) created an enormous empire reaching from the Indus Valley to Northern Greece and from Central Asia to Egypt.
Read Full Post »